What can we find for you?
Dr. Elizabeth Ingulli, Member
Elizabeth Ingulli, MD is a Clinical Professor at the University of California, San Diego Medical Center and Rady Children's Hospital and the Medical Director of the Pediatric Kidney Transplant Program and Pediatric Nephrology Fellowship Program. Dr. Ingulli joined the Board of Directors in 2015. As a pediatric specialist, Dr. Ingulli cares for a wide range of children with chronic illness and sees the devastating effects it has on children and families. She would love to develop a program at KTSD to help families deal with separation issues and the stresses associated with a chronic illness.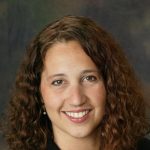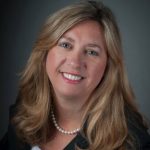 Kay Merg, PMN, MRP, Realtor, Member
Kay Merg is a Residential Realtor with RE/MAX and the Leader of The Merg Team in San Diego. She is a Certified Military Relocation Specialist who is dedicated to helping Military members buy and sell homes throughout San Diego. As a Military spouse for the past 22 years, she understands the needs and challenges buyers and sellers deal with when moving in and out of Southern California. Kay joined the Board of Directors in 2018. Kay enjoys travelling to Europe and Hawaii with her husband.
Patrick Peterhans, CFP, EA, Board Treasurer/Acting Secretary
Patrick Peterhans is the owner of Peterhans Consulting Inc. He has extensive experience in financial consulting and coaching and serves as an outsourced CFO for small businesses. He is a Certified Financial Planner and representative in front of the IRS as an Enrolled Agent. Patrick joined the Board of Directors in 2016 and is the Treasurer and Acting Secretary. Patrick has demonstrated knowledge and understanding of non-profit fiscal management and chairs our Finance Committee. Patrick loves spending time with his family.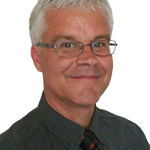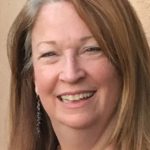 Eileen Sigler, Chair, Resource Development Committee
Eileen Sigler, CFRE, is the former Vice President of Development for Hubbs-SeaWorld Research Institute in San Diego. Eileen joined the Board of Directors in 2015. Serving local non-profits since 1995, Eileen earned her Certification as a Fundraising Executive (CFRE) in 2010 and she is a member of AFP San Diego. She serves as the Chair of the KTSD Development Committee. Eileen is passionate about professional mentoring, her family and dogs, helping others raise their 'grace quotient', and her local church.
Pat Wade, Board President
Pat Wade is an innovative leader adept at growing business profitably and optimizing operations in a variety of industries. He is a strategic thinker with strong business acumen who provides a calming effect during times of uncertainty. Pat is a servant leader with the ability to adapt, understand people and build trust. He served as a Navy Supply Corps Officer-Deputy Director of Logistics Operations with the US Navy. Pat joined the Board of Directors in 2017 and is our Board President. Pat enjoys spending time with his wife and children.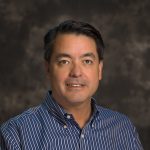 Advisory Committee Members
Alan Kinzel
Alan Kinzel Realty of Teles Properties
Alexandra Kwoka, Esq.
Alex Kwoka Law, Retired
Robert A. Simon, Ph.D.
Psychologist
Stan Sewitch
Vice President Global Organization Development, WD-40 Company
Kathryn Ashworth, Esq.
Retired Family Law Attorney
Hon. Thomas Ashworth, III
Retired Family Court Judge