What can we find for you?
Give the Gift of Happy Holidays to Your Kids
Holidays are filled with excitement, love, and hope! But the holidays can also be a stressful period, especially for children and families experiencing separation or divorce. Moving between homes, sharing the holiday with one parent while missing the other, or feeling forced to choose between their parents are all legitimate and stressful thoughts that children of divorced families may experience. Have the happiest holidays with these tips, through the eyes of How the Grinch Stole Christmas.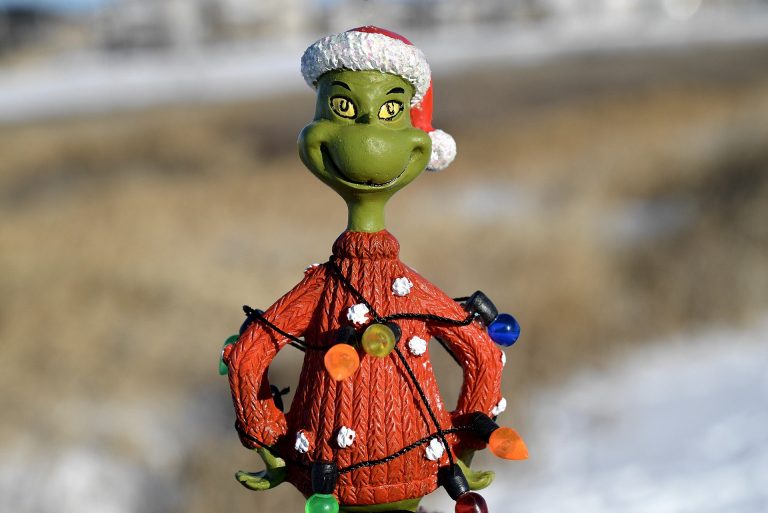 Don't let the Grinch steal your child's happiness! Keep the holidays festive and bright with these tips:
Deck the halls and the walls!
Spend a day or evening decorating the house to reflect the holiday spirit! This will bring the warmth of the holiday into your home and allow your children to express their creativity and have ownership of their space. In Who-ville, the Whos decorate with joy, kindness and love in their heart. At Kids' Turn San Diego, we wish the same for every child and family! No matter where your children will be this holiday season, remember to be positive, loving and kind at all times. It is very important to keep any negative feelings about your child's other parent away from your child. Your children deserve to be loved and happy without the pressure of guilt. Even subtle comments like "I will really miss you this holiday week" or "I wish you were waking up at my house on Christmas morning" could result in your child wanting to take care of you and your feelings. When this happens, children feel guilty about enjoying time with their other parent. Be the parent with a heart that grows three sizes! Stay positive, loving and kind throughout the entire holiday season.
Without spending a dime, the best gift is time!  
Children in our programs tell us they wish their parents would put down their cell phones and spend time with them. Spending uninterrupted time with your children shows them that they are important to you. Put down your phone so your kids do not feel alone.
When thinking about holiday gifts, look through the eyes of child and be creative. There are so many amazing activities to do together inside and outside your home. Bake cookies, watch holiday movies or create decorations out of things around the house like newspaper, tinfoil or popcorn. Check out these 25 FREE holiday experiences or search Facebook Events for activities you and your children can enjoy together.
Your children deserve stress-free holidays — and so do YOU! Grab coffee with a friend, go to a museum or take a walk on the beach. If your children are not with you this holiday season, honor them by taking care of yourself while they are with their other parent. This will lead to happier holidays for your entire family!
Taking care of your own heart is a big part!
Open your heart this holiday season and forgive yourself. Marriage is a life transition and for some, so is divorce. Over 50% of the population experiences it. It doesn't make you a bad person or a failure.
This holiday season, be kind to yourself. Take time to sit and drink a hot beverage, read a book, hug someone, or close your eyes and relax.
The holidays are a great time for the entire family to remember the warmth of family, love, and happiness! It is a time to create beautiful memories to remember. As the Grinch so lovingly did, take a moment and let your heart grow three sizes this year. When a parent's heart is full of love, children will feel happier and freer to enjoy every moment!