What can we find for you?
Could this happen? Yes it can!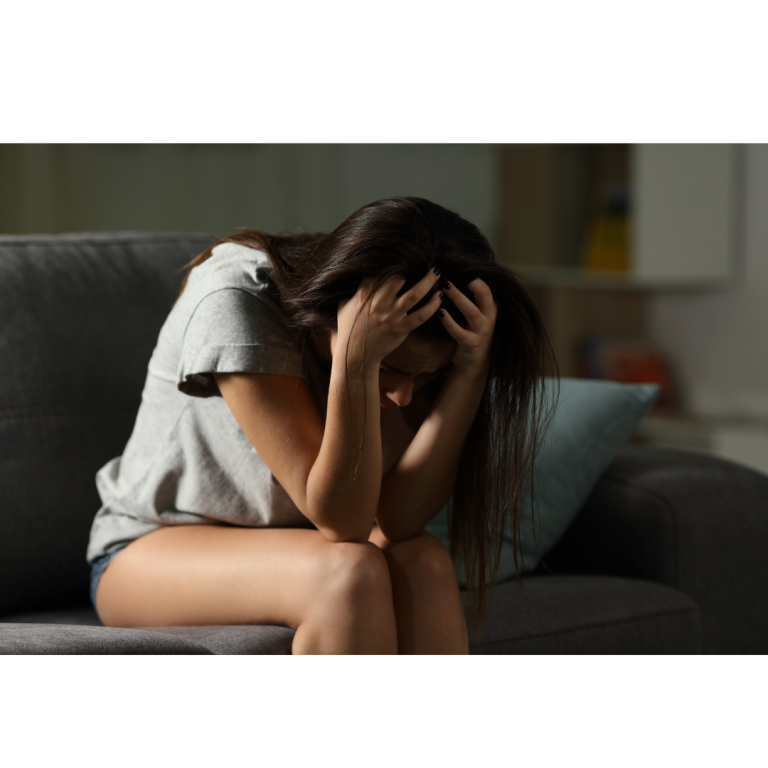 A twelve-year-old is invited into the mediation process. One parent is in the lobby and the other parent is not present.  The mediator gives the pre-teen the space to share their living preferences by asking a simple question, "Where do you prefer to live?"
The pre-teen responds, "I want to live with my mom."
Custody is set for the pre-teen to reside with the mother during the school week Monday – Saturday morning and to live with father on the weekends beginning Saturday mornings through Sundays 8pm. Holidays and summer vacations are set. 
Fast forward, the pre-teen is now 14. Life happens and this family finds themselves back in the mediation process with a focus on change of custody, initiated by the teen and the father. 
The teen is scheduled to be interviewed by the mediator and is nervous because they lied to the mediator in the past to please mom. 
Could this happen? Is it possible that the teen could be worried that they would not be seen as credible in the eyes of the judge? Is it possible for the teen to have a new understanding of their family dynamics and that they have gained insight into their parents' behaviors? 
YES! It is possible and it happens! 
In divorced families, children often feel caught in the middle of a loyalty battle between their parents and feel like they have to please one parent over the other, even if they don't agree with what the parent wants them to do. Sometimes children worry about one parent more than the other and do or say things so the parent is happy.  
As parents, it is important to not put your emotional well-being in the hands of your children. It is not their responsibility to help you feel happy. In divorced families, children adjust as well as their parents adjust. So if you are a hot mess and you excessively (more than 3-4 times when they are leaving your home) tell your children how much you are going to miss them and how you cannot wait till they get home, you are setting your children up to worry about you and to say and do things to help you feel happy. 
How might this look in your family? Maybe your child loves to go to Padres games with one parent and there is a school trip to see the Padres play. Children are encouraged to ask their parents to volunteer as chaperones. As much as your child may want to ask their other parent and to have the other parent volunteer, if they know you will be devastated for not being asked, they will ask you. Of course they will have fun with you as their chaperone, so why is this a big deal? It's a big deal because your child is making decisions for themselves while ensuring they are taking care of you. Look ahead, if you are unconsciously asking your children to take care of you in this way, you are teaching them that people must be responsible for ensuring others feel okay and that they must put others ahead of themselves. Children like this may grow up to be passive adults who get walked on and taken advantage of. 
Parenting and co-parenting is a journey. This said, if you walk the path of thinking about how your words, actions and behaviors may impact your child now and in their future, the path will be easier to walk. Choose kindness and compassion and forget about creating games of loyalty for your children. You are their teachers and they love both their parents. Walk the path of kindness and compassion together.
Understanding ADHD: Walk in My Shoes and Gain Perspective on the Most Common Myths
October is known for Halloween festivities, but did you know that it is also the official month for Attention Deficit/Hyperactivity Disorder (ADHD) Awareness? Many children and adults live with ADHD, as it is very common. This poem tells it all:
---
Take my hand and come with me,
I want to teach you about ADHD.
I need you to know, I want to explain,
I have a very different brain.
Sights, sounds, and thoughts collide.
What to do first? I can't decide.
Please understand I'm not to blame,
I just can't process things the same.
Take my hand and walk with me,
Let me show you about ADHD.
I try to behave, I want to be good,
But I sometimes forget to do as I should.
Walk with me and wear my shoes,
You'll see it's not the way I'd choose.
I do know what I'm supposed to do,
But my brain is slow getting the message through.
Take my hand and talk with me,
I want to tell you about ADHD.
I rarely think before I talk,
I often run when I should walk.
It's hard to get my school work done,
My thoughts are outside having fun.
I never know just where to start,
I think with my feelings and see with my heart.
Take my hand and stand by me,
I need you to know about ADHD.
It's hard to explain but I want you to know,
I can't help letting my feelings show.
Sometimes I'm angry, jealous, or sad.
I feel overwhelmed, frustrated, and mad.
I can't concentrate and I lose all my stuff.
I try really hard but it's never enough.
Take my hand and learn with me,
We need to know more about ADHD.
I worry a lot about getting things wrong,
Everything I do takes twice as long.
Everyday is exhausting for me…
Looking through the fog of ADHD.
I'm often so misunderstood,
I would change in a heartbeat if I could.
Take my hand and listen to me,
I want to share a secret about ADHD.
I want you to know there is more to me.
I'm not defined by it, you see.
I'm sensitive, kind and lots of fun.
I'm blamed for things I haven't done.
I'm the loyalist friend you'll ever know,
I just need a chance to let it show.
Take my hand and look at me,
Just forget about the ADHD.
I have real feelings just like you.
The love in my heart is just as true.
I may have a brain that can never rest,
But please understand I'm trying my best.
I want you to know, I need you to see,
I'm more than the label, I am still me!!!!
Author Unknown
---
This poem speaks the truth about people living with ADHD. I hope you will always remember the last line of the poem, "I'm more than a label, I am still me!!!!" because ADHD does not define a person. Instead, ADHD is a behavioral condition that can make everyday routines and tasks more challenging for people who have ADHD. By the way, if you had it as a child, you probably still have it as an adult but hopefully you learned strategies over the years to manage your energy and have put systems in place to keep you focused and organized. Here are some tips for helping children manage ADHD challenges.  
1. Provide clear, consistent expectations, directions, and limits. Children with ADHD are most successful when the adults in their lives are consistent. In divorced families, there are oftentimes different rules and structure at each home. For example, one parent may have bedtimes, homework time and dinner time, while the other parent may avoid rules and structure and go with the flow when their children are with them. Different rules in different houses can be challenging for all children in divorced families but most children easily adjust and transition from one set of rules to the other. However, for children with ADHD, the adjustment and transition may not be so easy. If your child has ADHD, we encourage you to read the poem again and take a walk in your child's shoes. Children with ADHD respond well to structure, so rules and charts are a great tool for success. Break activities down and give one direction at a time. Praise your child and encourage them to be successful. Charts with stickers for success are fun for elementary age children and, believe it or not, even older children like to gain rewards, so be creative with your older children.
2. If a doctor has prescribed ADHD medications, follow the doctor's order. Children who have been prescribed ADHD medications are most successful when their medications are taken as prescribed. In divorced families, oftentimes parents are not on the same page about ADHD medications. What does this look like? Here's the visual. . .our child gets their medications during the first and third weeks of the month when they are with me but they do not take the medications on weeks two and four because their other parent doesn't believe in giving medications, and probably doesn't believe in the ADHD diagnosis.  As with all other medications, ADHD medications need to be given consistently to work effectively and to avoid negative effects to the child. The medications are prescribed to help a child focus. If you don't think your child needs the medications or you don't believe in the diagnosis, we encourage you to read the poem again. Is this your child?  If co-parents disagree, talk to the doctors and get on the same page. It is not fair, nor is it healthy, for your child to be on and off medications.
3. Boost your child's confidence. Children with ADHD may receive lots of negative feedback from others in their lives, including teachers, parents, coaches, and peers. Every negative comment hurts their heart and may negatively impact their self-esteem. Read the poem again and share it with everyone in your child's life. Your child deserves to be understood and treated with respect at all times. As your child's parent, ensure your child has positive interactions and hears the word "yes" way more than they hear "no". Spend time with your child and engage in activities that strengthen and build your child's self-esteem. Schedule fun outings with your child, praise your child for big and small successes, acknowledge your child's strengths, and tell your child how much you love them!
Here are some tips for parents:
Don't waste your emotional energy on self blame. You may have experienced negative experiences where people shame or blame you for your child's behaviors. Remember, ADHD is not a result of poor parenting. ADHD is a behavioral condition that has to do with the structure of your child's brain. When you feel overwhelmed, take a moment to breathe and remember your child's love at the center of it all. You can join a support group and seek professional help to ensure you are your best self for your child. There are also lots of social media sites that you may find helpful.
Educate yourself and become your child's best advocate. The best way to help your child is to take time to learn all you can about ADHD. Know how ADHD specifically affects your child, as every child is different, and be able to speak up for your child's rights! Here are some common ADHD myths that you may find helpful:
As co-parents, the best thing you can do for your child is to communicate and cooperate because, at the end of the day, you love your child above all else and your child loves both of their parents. To learn more about October ADHD Awareness Month check out the official ADHD Awareness website!
We have just passed the one year mark of living through the COVID-19 pandemic. I remember having so many questions at this time last year, thinking that we would be out of work for a couple of months, max, and worried about buying toilet paper, getting a thermometer that actually worked properly and finding disinfecting wipes and anti-bacterial hand gel. It was a scary time!
And here we are — one year later. No matter who or where you are, there is one thing we all share: We have all been impacted by COVID in one way or another!
As life begins to shift again, our questions are real and important. Our thoughts and feelings are valid, even if others think or feel differently. If you're anxious, worried or even scared sometimes, you are NORMAL!
In this past year, disinfecting wipes and hand gel became my new best friends. If you need hand gel, I am the one to ask. This is my new reality and surprisingly, the reality of many others. But not everyone is this way. Some people socialize with others without masks or social distancing or say "no thank you" when you offer them a squirt of hand gel. This thinking is very different than mine, and I don't understand it.
One thing I do understand is that I have no control over anyone else!
At Kids' Turn San Diego, 506 parents and their 323 children have attended our Family Workshops since the pandemic began. We have heard a lot of questions. Here are the top seven.
We're here for you at Kids' Turn San Diego. We wish you the best of luck as we all navigate these uncharted waters!
This year, we are celebrating a BIG milestone! Kids' Turn San Diego has been offering Family Workshops for Separated and Divorced Families for 25 years. We have listened to thousands of children share their experiences, and, for the most part, their needs have remained stable over time.
"I want to see both my parents."
"I want my parents to stop fighting/arguing/yelling at each other."
"I want my parents to pay attention to me."
Prior to COVID-19, there were several common threads in the stories shared by the children attending our program. Children witnessed frequent fighting between their parents and were often brought into the fights. Children wanted to spend time with their parents, and they liked it when their parents got down on the floor and played with them. Some of the children felt like messengers passing information between their parents. A few of the children felt caught in the middle between their parents, an experience that was very stressful for them. Many of the children wanted their family to get along because it stressed them out.
One year ago, COVID-19 began to change everything. Most divorced parents came together and collaborated for the safety of their children, and children successfully transitioned from one home to their other home, week after week. 
Sadly, not all children were so fortunate. Some children found themselves stuck between parents with different beliefs, different strategies for ensuring health and safety, and, saddest of all, some children had no contact with their other parent as one of their parents used COVID-19, probably unconsciously, as a tool to keep their kids away from their other parent.
Sadly, some children are still not seeing one of their parents to this day.
In every Workshop this past year, we have heard these stories over and over.
Regardless of your relationship with your co-parent or your history together, you must remember that your children are not just yours. They are half of you and half of their other parent. They deserve to have healthy relationships with both of their parents — and you have a big role to play in this. Their brains are constantly developing, and they are learning from what they see and hear every day. They will copy the behavior and words that are being modeled.
Your children deserve the best of you and we want you to be the best parent and co-parent possible. If you are engaging in blaming, name-calling, manipulating or controlling, we encourage you to take a look at yourself and the behaviors you are choosing. We invite you to think about your choices. Are they in your best interest, or are you hurt, angry or upset and need extra support to work through these feelings? Are they in the best interest of your children, or do your children deserve to have relationships with both their parents, regardless of how you may feel about their other parent? These are hard questions, but feelings are normal and okay when they are addressed in healthy ways and without involving your children and their relationship with their other parent. There are many resources available to support you, especially at Kids' Turn San Diego!
If you are the parent who has not been able to see your children, here are some suggestions for making the most of your parent-child relationship, even if you are apart for now:
Know that someday your child will realize what has occurred and they will come back and want a relationship. This may take 10 years, but with almost all children, as their brain develops, they begin to see through the name-calling and bad-mouthing so be ready for this day.
Keep a journal for your child. Pick out a special notebook and write a note to your child whenever you see something that reminds you of them. For example, maybe you see a beautiful sunset and it reminds you of a day you spent together at the beach. Write a note in the journal to your child. "When I was walking the dog today, the sunset was amazing. Pink, purple and some orange. It made me think of you and reminded me of the time when we were at the beach and . . .". Make sure to date each and every entry. Someday you will be able to present this journal to your child and they will realize that you thought of them often and wished you were together.
Put together a parent-child picture memory album. Children love to see pictures of themselves when they were little and especially pictures with their parents. Purchase a photo album or a binder to create a parent-child memory album. Add special photos of you and your child and write in notes and details. Someday you will be able to present this memory album to your child. If you are seeing your children regularly, this is still a great idea!
April is National Child Abuse Prevention Awareness Month and Parental Alienation Awareness Month. Parental alienation is any act by a parent that tries to destroy the relationship between a child and their other parent. Though not a syndrome or diagnosis, parental alienation can be considered a form of psychological abuse.
And childhood happiness most often does not include the word "abuse."
Join us in the prevention of parental alienation and child abuse. Support your children's happiness and encourage your children to have a healthy relationship with their other parent!
Many of us have been spending more time at home than ever — but are we truly connecting, engaging and sharing with each other, especially our children?
Parents are trying hard to keep up with work amid the distractions at home, but children are also struggling with this new arrangement. They need our attention and time.
Parents are busy, but intentionally carving out quality time together can help.
Quality time doesn't have to be complicated, and it doesn't have to cost money. Even small moments can be a source of connection with our children. Check out our ideas below for how we can spend more quality time with our kids while staying safer at home.
Ages 5-7
Have a dance party
Color together
Play Hide and seek
Play Candyland
Play tic-tac-toe
Do arts and crafts
Decorate your home with pictures you draw together
Read together
Make cards for family and friends
Create a scavenger hunt for things around the house
Paint with watercolors
Ages 8-11
Play "Go Fish"
Play charades
Play Pictionary
Watch a movie together
Play the Guess the Feeling game
Make pizza or mac and cheese and eat together
Play video games together (in moderation)
Bake cookies together
Make and enjoy smoothies together
Ride bikes together
Have a dance or sing-a-long party
Ages 12+
Watch their favorite show with them
Play board games
Cook a recipe and eat together
Go for a walk together
Go for a drive to pick up special takeout or a treat
Give yourselves manicures or pedicures together
Make tie-dye shirts together
Listen to each other's music
Create a family picture album together
Do something fun that your teen enjoyed when they were younger, like coloring hard-boiled eggs, cutting out snowflakes or drawing together
As parents, sometimes we get so caught up in being adults or parents that we forget how to get down on the floor and play, or that dance parties and sing-a-longs are fun. When it comes to spending time with our kids, the activity is less important than the quality of the time together! Find your inner child and make the most of being at home with your children. No one is watching, so let yourself have some fun. You deserve it!
Halloween is just around the corner! As you're putting up decorations and picking out Halloween candy, it's important to plan how you and your family will celebrate the holiday safely. COVID-19 continues to spread throughout the US, and families will need to get creative to celebrate Halloween without putting themselves or others at risk.
While risk can't be avoided completely, we can take steps to ensure we are minimizing risk as much as possible. Here are some ideas for fun and safe alternatives to trick-or-treating:


Hide Halloween candy or small treats around your home or backyard and send kids on a Halloween candy hunt!
Start a new family tradition of having a spooky Halloween dinner together. Have kids get involved in cooking or setting the table as appropriate.
Carve or decorate pumpkins with friends or neighbors at a safe distance outside, and show off your creative designs.
Get crafty with your kids and create fun and festive Halloween decorations for your home.
Host a virtual costume contest with other families or relatives so kids can show off their costumes!
Create a scavenger hunt for Halloween- or fall-themed items around your neighborhood. Walk around as a family and point out fun decorations or pretty fall leaves.


Queue up a Halloween movie night

at home. Make it special with themed snacks and drinks, or build a comfy fort together with blankets and pillows.
Be sure to check your local health guidelines for more information on what activities are currently allowed in your area.
If you do decide to go trick-or-treating, it is important to avoid going door-to-door to multiple households, where it can be difficult to socially distance and the risk of exposure is higher. Instead, limit your area to a friend's house or other small, familiar area to stay safer.
The Centers for Disease Control and Prevention stress the importance of wearing protective masks whenever you are in the presence of others. When trick-or-treating, ensure that everyone in the family is wearing a cloth or surgical mask (not just a costume mask). Do not have children wear a costume mask over a cloth or surgical mask as this can make it hard for them to breathe.
After returning home from trick-or-treating, have the entire family wash hands thoroughly for at least 20 seconds and lay out collected candy on a clean surface for a few hours to allow time for any virus on the candy to die.
From all of us at Kids' Turn San Diego, we wish you a fun and safe Halloween!
Source: Kaiser Permanente